MOT Type 1 Widnes
Are you looking for MOT Type 1 in Widnes?
Would you prefer to use environmentally friendly aggregates, including MOT Type 1 for your Widnes projects?
Here at Grundy & Co, we manufacture and process a range of ecologically recycled aggregates that meet important industry standards.
Suitable for everyone from DIY enthusiasts to professional construction projects, contact us today for more information.
What is MOT Type 1?
MOT Type 1 is a crushed aggregate material used to provide stable sub-bases.
Made from crushed demolition waste that's been recovered from across the North West, Grundy & Co Excavations Ltd process and manufacture recycled MOT Type 1 aggregate, as well as:
What can MOT Type 1 be used for?
MOT Type 1 in Widnes is suitable for an array of construction-based projects, as a form of compactable sub-base.
Specific projects may include:
Roads
Pavements
Driveways
Car parks
Patios
Garden paths
Trench fills
Artificial grass
Over-site fills
Grundy & Co are proud to reduce waste in the North West and provide MOT Type 1 in Widnes. With high quality at an affordable price, consider a local business today for your aggregate needs.
Do I need MOT Type 1 in Widnes?
If you are about to break ground or are on-site already and constructing across the North West, then you will likely find yourself in need of high-quality, affordable aggregates, including MOT Type 1 in Widnes.
Construction requires aggregates, it is a simple fact.
However, by recovering demolition by-products that are considered waste, Grundy & Co can lessen the increasing impact of construction projects on our environment- producing ecological MOT Type 1 in Widnes, that's approved by the Ministry of Transport.
If you are keen to balance your books and have a positive impact on the environment, simple swaps like supporting recycled aggregates from local businesses can have a large impact.
With 40 years of experience in the aggregate market, Grundy & Co have the experience and expertise needed to offer tailored solutions for any project requirement, and our handy Widnes- based yard can ensure that if you are searching for MOT Type 1 in Widnes, we can almost certainly lend a hand
Find MOT Type 1 suppliers in Widnes
With on-site recycling and processing, we are able to offer highly competitive pricing and deliver high-quality, custom-size orders to locations throughout Merseyside and the North West, including Widnes.
Make a difference to the environment today and use recycled aggregates, including MOT Type 1, in your Widnes-based construction projects.
To discuss your project requirements, you can call us on 0151 257 8816 or email us with your questions and we will get back to you as soon as possible.
Need our expertise?
Request a call back from our team today!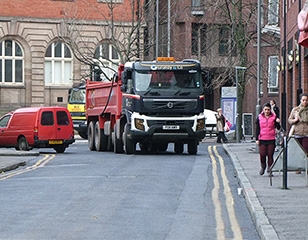 Current Products Available
MOT Type 1
6F2 Crushed Brick
20mm Pipe Bedding (Washed)
40mm Pipe Bedding (Washed)
6 x 4 (Washed)
Road Planings
Fine Sand
Coarse Sand
Sandfill
As Dug Soil
Screened Soil
Washed Clay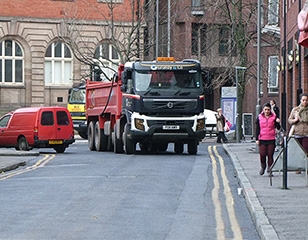 Prefer to speak to us directly?
Feel free to speak to an expert by clicking the "call now" button
Projects & News
See our latest news and projects